7 Birchwood Ave
Port Washington 11050
Mark: 516-234-0076 mobile 516-767-7931 home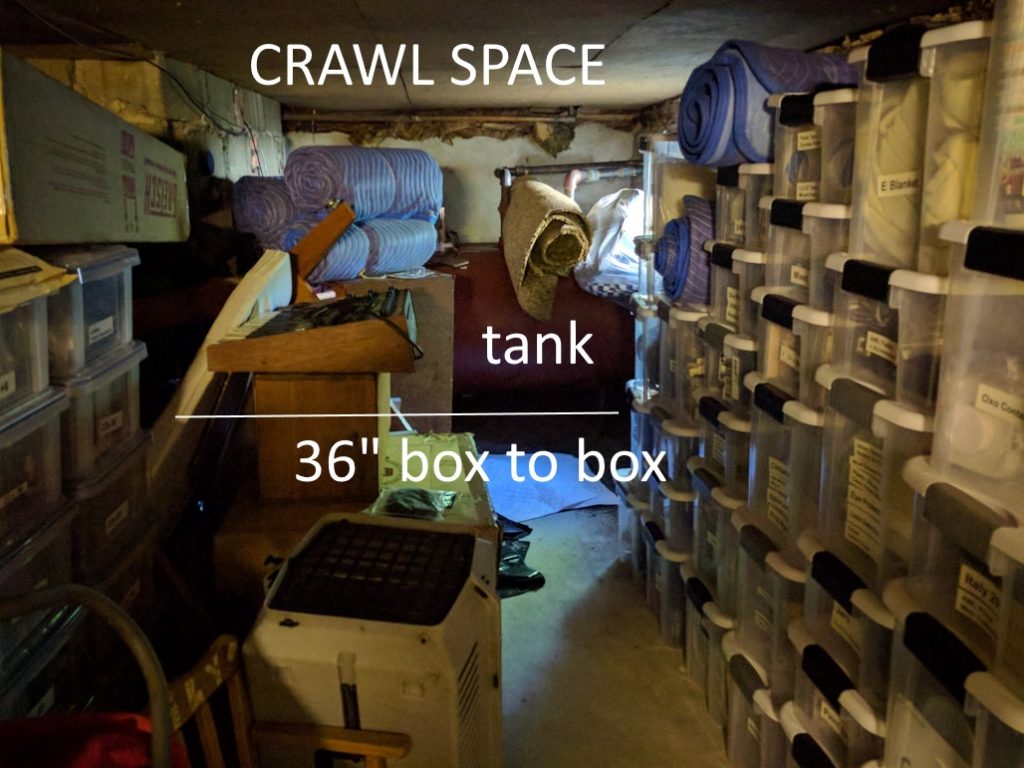 Above: Tank is located in a crawl space in the basement. It is at the rear of the photo with a window to the right of it. We'd remove everything except the stacked plastic boxes to the left and right. The dimension shown is the clearance between the two stacks of boxes.  We did not measure the tank.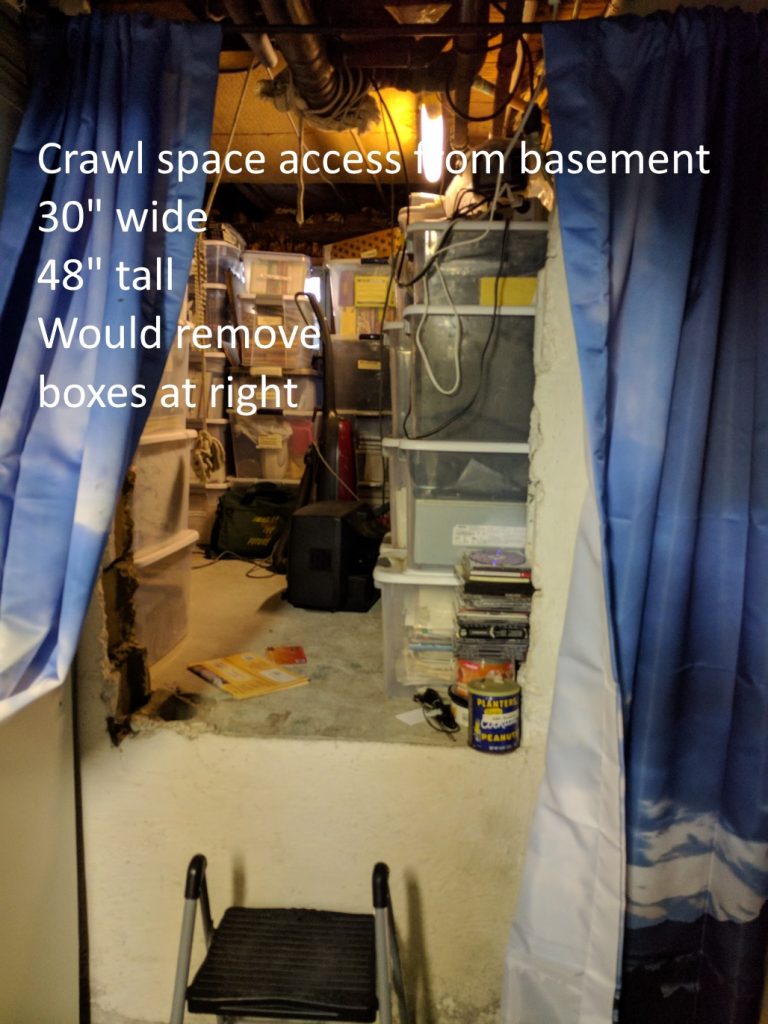 Above: Access to the crawl space is through this opening, which is about a yard off the basement floor. It is a left turn to the previous photo. We can clear the boxes stacked to the right side.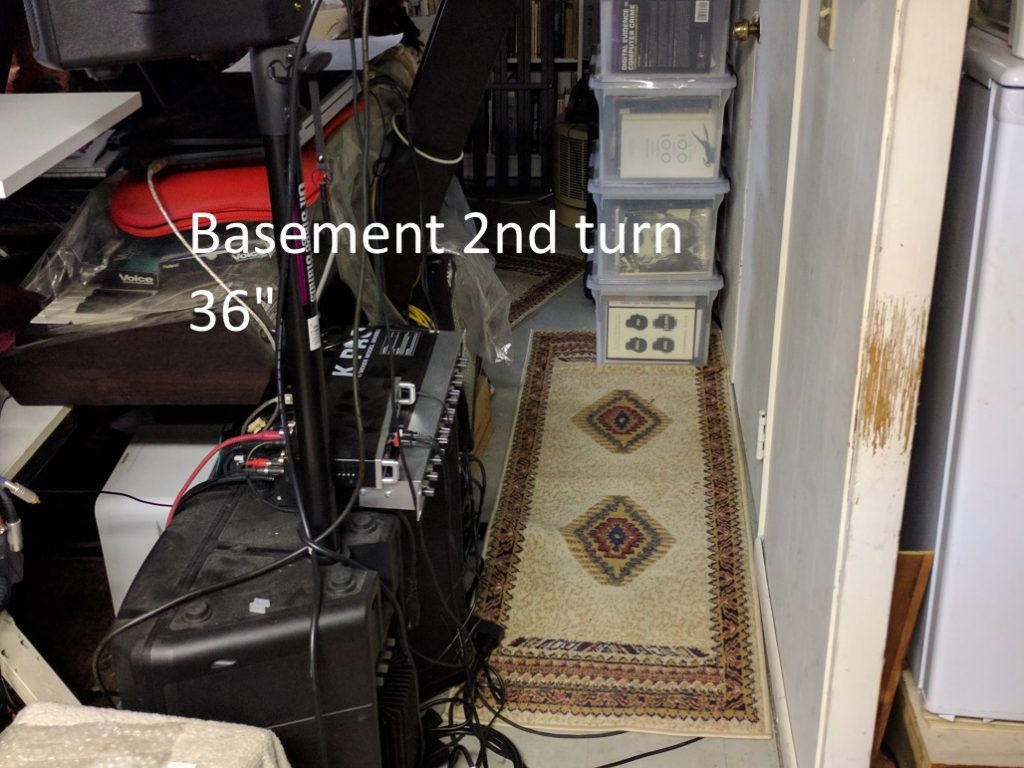 Above: This is the first turn out of the crawl space, past a desk on the left and the frame wall on the right. We can clear space from the frame wall up to the white shelf on the left.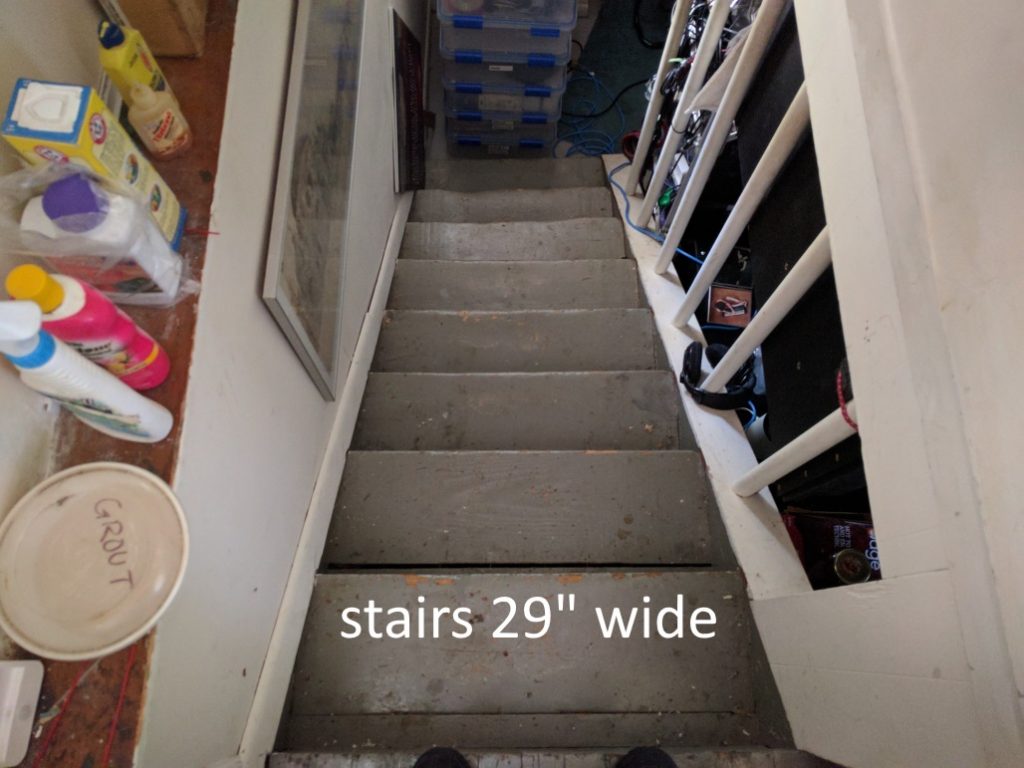 Above: The next turn is up these basement stairs, here shown from the top looking down into the basement.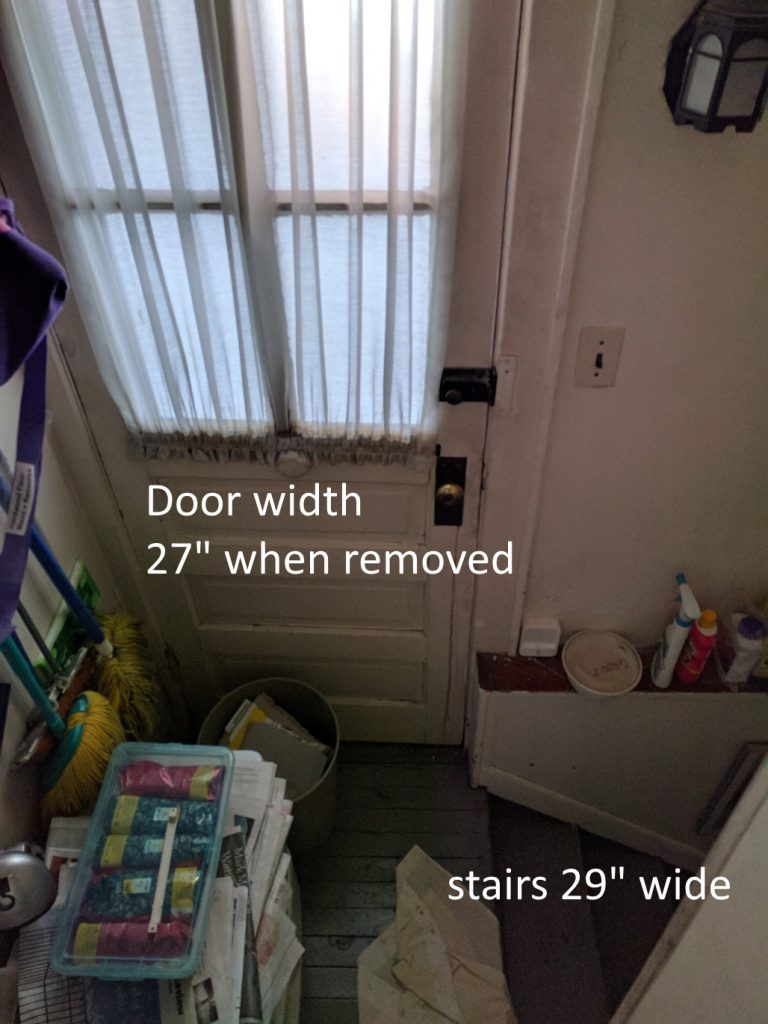 Above: This is the side door at the top of the stairs. The width shown is with the door removed. The basement stairs are to the right. We can clear this landing area.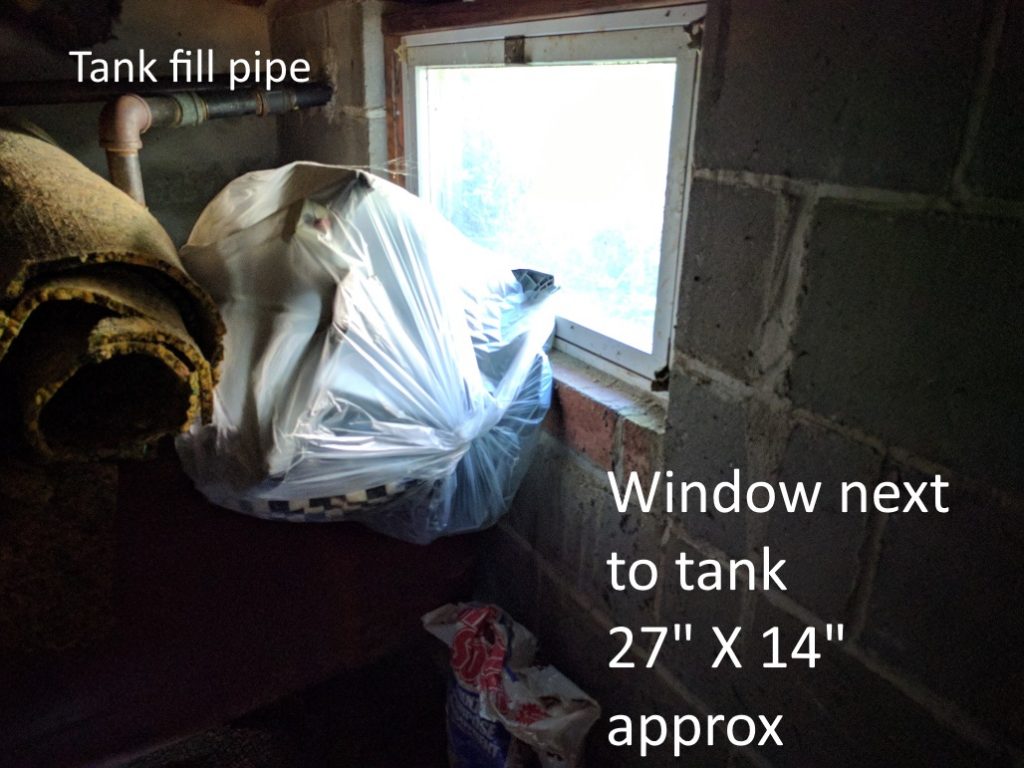 Above: Probably too small to help, but this basement window is directly adjacent to the tank. See the tank intake pipe at top.